0% VAT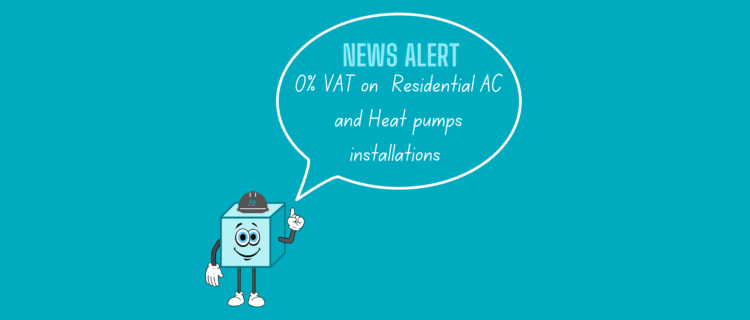 We welcome the Chancellor's recent decision to abolish VAT on the installation of domestic energy saving measures, including heat pumps, for five years from April 1.
The Chancellor has cut VAT on heat pump installations from 5% to zero and considerably simplified the rules about which types of heat pump qualify. Previously, air source heat pumps of the split air conditioning type which could also be used for cooling were specifically ruled out from the reduced VAT scheme. The guidance has now been updated to clarify that as long as the installation can be capable of heating the home then it can be treated in the same way as monobloc heat pumps for VAT purposes ie zero rated.
Retrofitting millions of homes and thousands of commercial buildings will be essential to cut carbon emissions and improve our energy security and these tax moves are a good start towards a more ambitious national programme that will be needed to tackle lifecycle carbon emissions and set us on the path to net zero.
There has genuinely never been a better time to invest in a heat pump. Shield yourself from ever increasing fossil fuel prices.  Get in touch with our team today!