BS EN ISO 9001:2015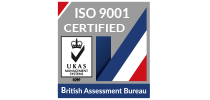 As part of our commitment to quality products and services, we are now certified to ISO 9001.
CSCS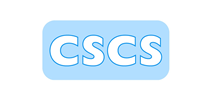 CSCS is the leading skills certification scheme within the UK construction industry. CSCS cards provide proof that individuals working on construction sites have the required training and qualifications for the type of work they carry out.
BS EN ISO 14001:2015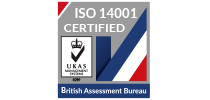 We have reached the standard of ISO 14001, the world's most recognised environmental management system.
Mitsubishi Electric Diamond Partner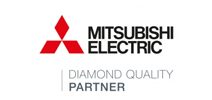 This Programme assures end users of a consistently high level of installation and after sales service that supports our systems. To be eligible to join our scheme in the first instance, prospective partners must comply with the necessary building regulations and meet specific industry, programme and CSR standards.  Mitsubishi Electric recognises the importance of forging lasting relationships with professional companies who install their equipment.
All partners are reviewed on a regular basis to ensure they continue to meet the required standards that makes them eligible to be part of the Mitsubishi Electric Partner Programme.
SafeContractor Approved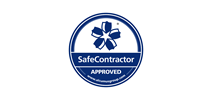 The scheme provides a health and safety audit service for contractors who want to reassure their clients that health and safety is being handled correctly and sufficiently on their sites.
Daikin D1+ Business Partner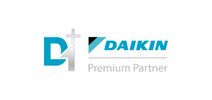 D1+ Premium Business Partners are the very highest level of Daikin partner and are selected by Daikin UK for their very high standards of installation and expertise.
Daikin UK also positively encourages and supports D1+ and D1 Business Partners to become part of independently recognised organisations that look to continually raise industry standards.
All Daikin products typically come with a three year manufacturer's warranty. However, because of Daikin UK's belief in the high standard of D1+  Business Partner installations, D1+ Business Partners are offered up to seven year warranty (subject to conditions). This benefit can be passed on to the customer, signalling confidence in the quality of both the product and the installation
Refcom Elite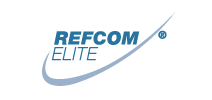 Refcom has been operating since 1994 to promote best practice in refrigerant management. This scheme encourages working to industry codes of practice and compliance with the latest industry legislation. Membership proves that following independent third party inspection the business has the following competences and practices:
– Can competently install, commission, decommission or maintain a system containing refrigerant
– Are licensed waste carriers
– Handles refrigerants safely
– Is compliant with all current legal requirements
– Operates auditable procedures for the proper control of refrigerants and can account for all refrigerant used and recovered
– Uses appropriate, purpose-designed refrigerant recovery equipment
– Performs refrigerant transactions with minimum emissions and is environmentally aware
Toshiba T7 Approved Warranty Partner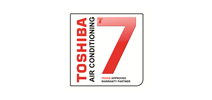 Means that we have undergone intensive training on the full range of Toshiba air conditioning products and are able to offer reliable advice on what is best for your particular application and can offer a 7 year parts warranty on all Toshiba air conditioning kit installed and maintained by ourselves
FGAS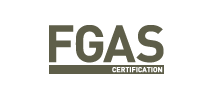 The Company Certificate is an accreditation that all businesses that 'install, maintain or service stationary refrigeration, air-conditioning and/or heat pump equipment containing or designed to contain F-Gas refrigerants' must have by law.
MCS Certified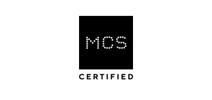 Elliott Environmental Services is proud to be an MCS certified installer for Air Source Heat Pumps. Using an MCS certified installer ensures that equipment meets good standards of performance and that installers are technically safe.
Our Certificate number is APH-47459.
Gas Safe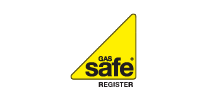 By law all gas engineers must be on the Gas Safe Register. Gas Safe Register replaced CORGI as the gas registration body in Great Britain and Isle of Man on 1 April 2009 and Northern Ireland and Guernsey on 1 April 2010. The purpose of the Gas Safe Register is to protect the public from unsafe gas work.
Altius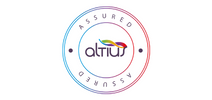 Altius is a supplier focused quality assurance scheme.