Elliott's becomes a Mitsubishi Electric Diamond Partner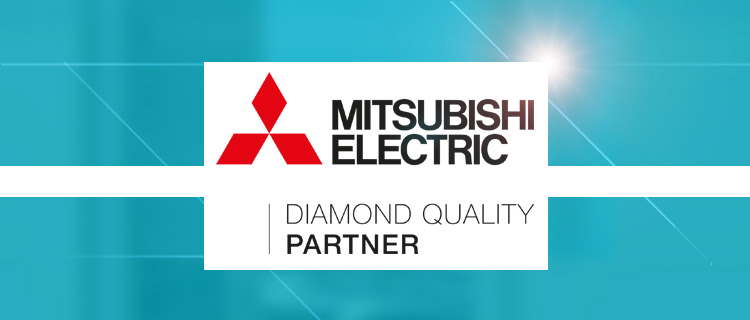 Mitsubishi Electric is a world-leading supplier of energy efficient air conditioning equipment that
will cool, heat, ventilate and control your buildings.
Elliott's are very proud to join a very select club of companies in the UK to be approved as a
Mitsubishi Electric Diamond Quality Partner. This is the highest award available from
Mitsubishi Electric and the primary principle of the Diamond Quality Partner status is excellence.
Those achieving Diamond Quality Partner status prove to be a cut above and stand to benefit
from the highest level of endorsement and support that Mitsubishi Electric can offer.
The new initiative was launched in June 2017 and is aimed to create a new level of partner to
mirror Mitsubishi Electric's high quality, by installing their equipment to the highest standards and
ensure trouble free operation for the life of the equipment.
As a Diamond Quality Partner, Elliott's benefit from enhanced engineer training programmes and
can offer extended manufacturer warranties of up to 7yrs on Mitsubishi Electric equipment.