The UK's Clean Growth Strategy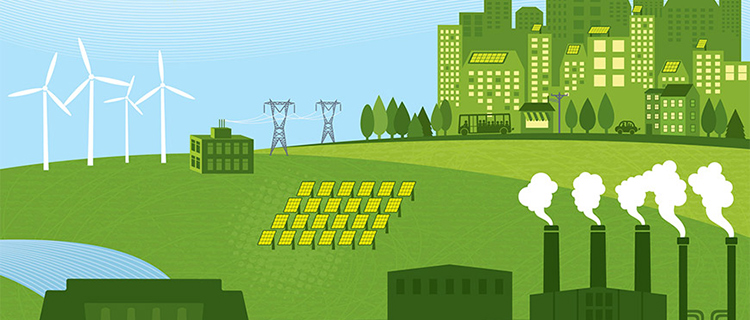 The impact of the Paris Agreement and the unstoppable global shift towards low carbon technologies has this month seen the publication of the government Clean Growth Strategy setting out the aims to curb carbon emissions and improve energy efficiency. The HVAC Industry is expected to play a key role in meeting this reduction, through improved efficiency standards on conventional boilers and new technologies such as heat pumps.
Consultancy group WSP have issued a report putting forward a long term approach to planning heating and cooling systems that would see heat pumps as the favoured appliance in new builds. WSP's report argues that through the widespread use of heat pumps, the UK could cut heating costs in commercial buildings by a quarter if it is able to encourage a much broader take up of the technology. It says that whilst organisations around the world are making use of air and ground source heat pumps in both retrofit and new build properties, UK city planning is neglecting their potential. WSP said it expects the data from its research to support a more widespread switch in the UK to heat pumps when planning new buildings or retrofitting new work.